LCW's assessment tools help define your organization's unique culture and leverage difference to create high-achieving teams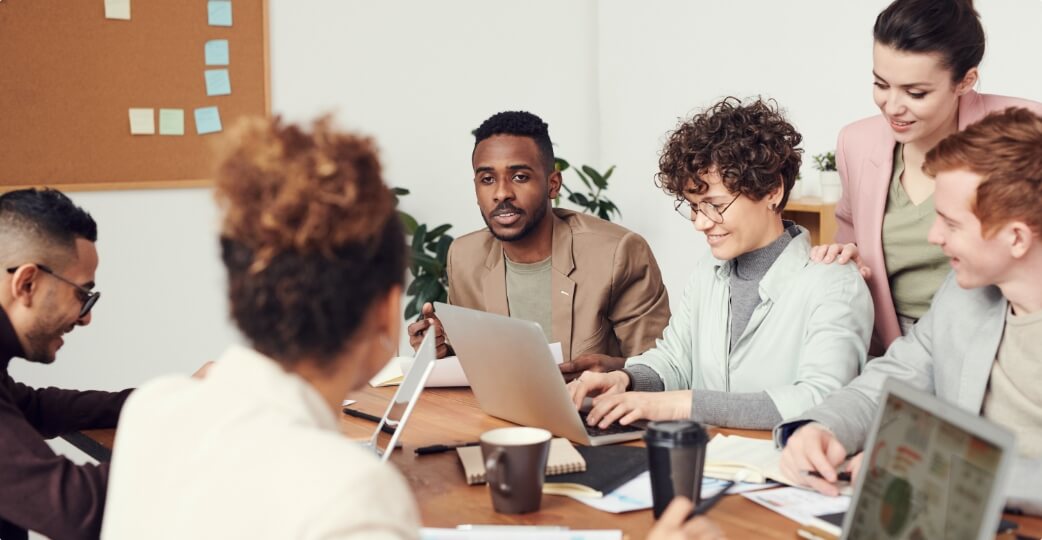 LCW's Sustainable Culture of Inclusion (SCI) Model™
Reap the benefits of the cultural diversity that exists in every organization by utilizing an evidence-based learning journey.
LCW's Sustainable Culture of Inclusion Model™ is a framework for understanding what "success across cultures" looks like as well as a roadmap for creating it.
We create your customized learning journey by first providing an assessment of your organization's inclusivity using our Inclusive Collaboration Assessment (powered by RallyBright). If your organization already has collected data reflecting the current state of its developmental culture, we can use those metrics for our assessment. Otherwise, we can explore other means to help collect this data.
After conducting an audit for unconscious bias within your people systems, we then plot your organization's current cultural competence, employee experience, policies, practices, and tools on our proprietary SCI model. Together, we build a targeted action plan for improving systems and mindsets over time in order to achieve a sustainable culture of inclusion.
Contact us to complete a diagnostic snapshot of your organization's culture
Intercultural Development Inventory (IDI)®
Confidently collaborate within a cross-cultural team
From individual contributors to executives, help your team discover areas of opportunity related to navigating difference and unconscious bias with individual and group IDI® coaching.
The Intercultural Development Inventory® is a 50-item psychometric instrument that is arguably the most scientifically rigorous, statistically validated, and reliably consistent tool available for assessing and building intercultural competence. Using this model, we learn why some people are more effective at navigating and bridging cultures.
The tool is unique in how it quantifies the subjective "experience" of cultural differences and provides a snapshot of the developmental process involved in building intercultural competence—the skill your teams need to be inclusive and overcome biases—over time.
Steps of the IDI® Process
Individual profiles are only shared with the assessment taker and the Qualified Administrator (QA)
Individual and executive debrief options
An hourlong debrief fostering individual development through deeper understanding of where you are on your intercultural journey and defining opportunities for continual growth
A more extensive discussion around the strengths and opportunities presented by your team or organization's collective IDI® profile that leads to developmental paths meant to root out bias and promote intercultural sensitivity
Our subject-matter expertise, coaching, and intercultural experience help us deliver impactful results for each client we partner with.